More computer complaining, but this is probably the last one for now, and here's why. After two weeks of "expedited" diagnostics, they finally figured out that the problem ISN'T the fan or the jack or the software or all the other stuff they messed around with.
No, the motherboard is fried.
Which means no way for me to have my computer in time for departure. WHICH MEANS I have to get a new laptop for the trip. AAAAAaaaaaaauuuuuuuuuggggggggggggghhhhhhh!!!!!!!
It's just another crappy thing to deal with, though. We should've known that these things would happen during the days before I leave the country. I've already found a fairly cheap laptop that looks like it'll hold up for three months, so we're going in tomorrow to see if we can get it. And thankfully I already have nearly all the supplies that I need, so this is one of the last things to worry about.

I also feel great excitement about the inauguration and all the new Watchmen things, and yet it still feels kind of fuzzy under the looming of Friday.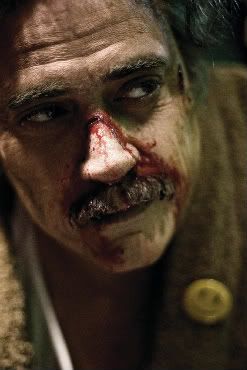 Still exciting though. Mmmm.