Blah blah blah blah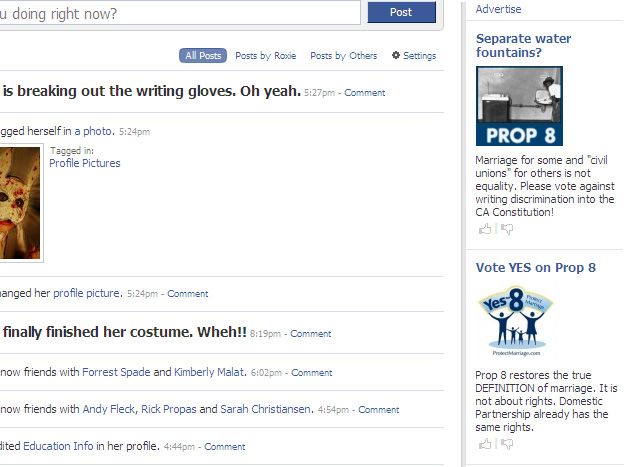 I'm sick of this shit. The constant ads for every little thing that seem to be increasing every day.
This is the third time TODAY that I have seem two directly contradicting ads.
And Prop 8. The fact that we even have to argue about this makes me sick. I've been seeing Yes on 8 signs EVERYWHERE (between the more sparse No on 8 signs), and I've taken to flipping them off every time I pass by. There's this terrible looming feeling that the bigots are going to win.

I'm so glad this is almost "over".
Please, America. Don't F this up now.
I've already made plans to say "President Obama" as many times as I can in the next week, and to attend a thousand gay marriages.
Please. My Grandpa's birthday is coming up, and this would be an awesome present for him.
Pwease.



Oh, and Nano is going well.