Our model today looked like a cross between Alice Lowe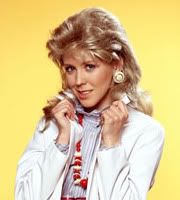 and Captain Jack Sparrow.
It was
awesome
.
I hope the next person looks like a cross between Richard Ayoade and Edward Scissorhands.
And you know what else is awesome? Cult classic midnight movie showings. We missed a lot of this season, but the past two weeks we've gotten to see A Clockwork Orange and Pulp Fiction, and that pretty much makes up for everything ever.