I THINK I MIGHT BE COMPETENT ENOUGH TO DO THIS.
My first and only class today, English, lasted for only a half hour. Our teacher just said, "Okay, that's it, you can go", so I went to the bookstore and looked around. I bought things, including this KICKASS shirt: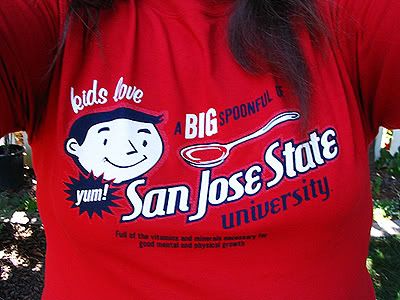 That shirt actually makes me kind of proud to go to SJSU. Awesome.
I AM OFFICIALLY A COLLEGE STUDENT AND A COMMUTER. wtf.
QUIZ
Who's getting their face trimmed tomorrow?
(
Collapse
)