Today was very good. Got two finals over with before noon and relaxed the rest of the day. After giving puppy a bath this afternoon, an epic battle ensued:
Obi-Wan Kenobi vs. The Wookiee.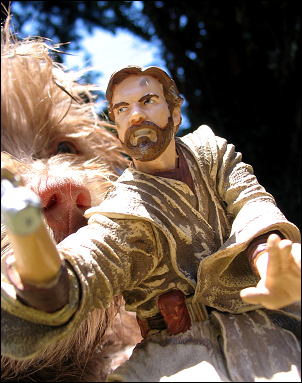 LOOK OUT, OBI!!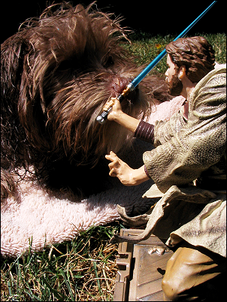 Confrontation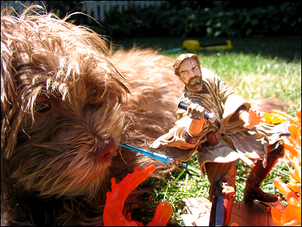 Oops.

THE WINNAR: WOOKIEE
It just goes to show that jedi are no match for freshly washed puppies.