Craaaap, I need to update more.
So...things are good. Gooood. Heee. :D
We watched a documentary about surfing in Writing Composition. I don't know why, but it was pretty cool. Another documentary I saw recently was The Wild Parrots of Telegraph Hill. It's about a flock of wild parrots that lives in San Francisco and this homeless man who used to take care of them. It was well done...I enjoyed it a lot, even though I don't like birds as much as most other animals. It was quality.
Maybe this is why I haven't been writing in my journal. I don't have anything worthwhile to say.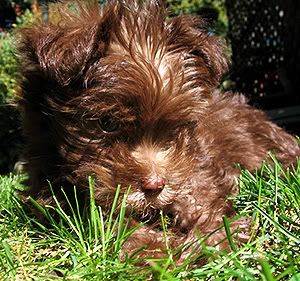 He's gotten a bit bigger.
Still doesn't have a name.
Neither do I.