I have been SO busy not-studying for finals. So busy.
Here's one of things I've been working on while not-studying: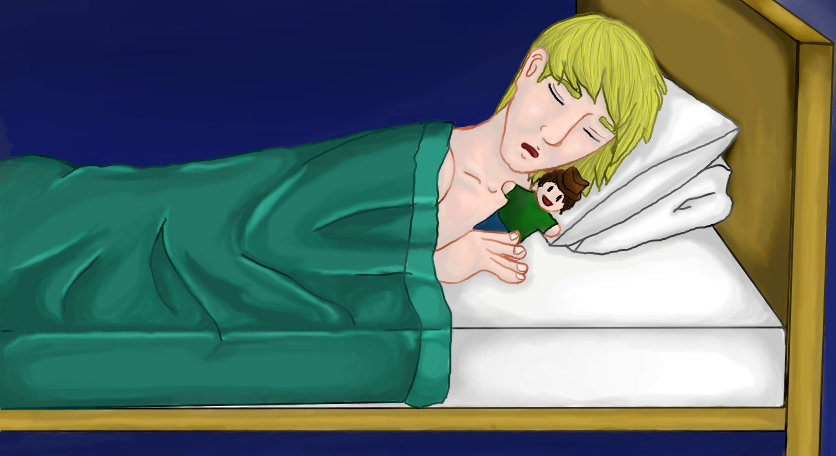 I've never colored like this before, and I'm kinda happy with the way it turned out. I am improving, slowly but surely!
I didn't put this on the filter cause it's not much of a spoiler.
It is, however, ADOWABULLL. Wittle guy wiff his Jeremy doll. Daaww.
*runs off to read 4 chapters of Psychology*
FLOOG!
Current Mood:

excited

Current Music:

GOD ONLY NOES WAT ID B W/O U