On Friday I finally grew some balls and colored my hair again. It's a little different this time, though.

Why? Well, this may be the only time in my life when I have no resposibilities that require having natural hair colors. Also, almost everyone at my school looks SO FRICKIN' NORMAL and it gets irritating.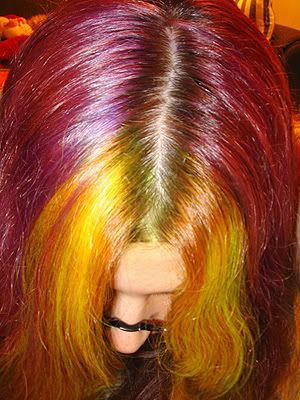 With flashy flash.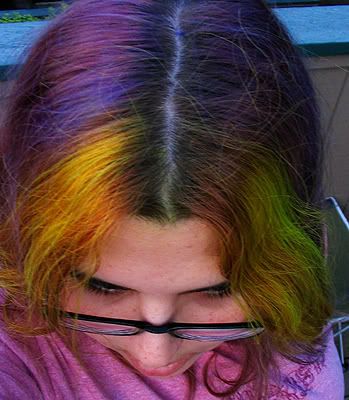 In daylight. It is supposed to be yellow & purple.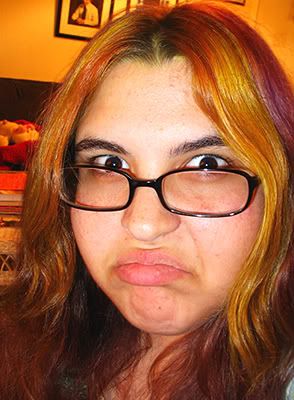 HAIR MAKE ROXIE ANGRY/SAD

No, I really like it. It'll probably fade quickly, but that's okay.