I THINK I MIGHT BE COMPETENT ENOUGH TO DO THIS.

My first and only class today, English, lasted for only a half hour. Our teacher just said, "Okay, that's it, you can go", so I went to the bookstore and looked around. I bought things, including this KICKASS shirt: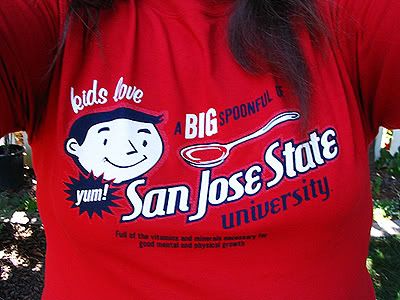 That shirt actually makes me kind of proud to go to SJSU. Awesome.

I AM OFFICIALLY A COLLEGE STUDENT AND A COMMUTER. wtf.

QUIZ
Who's getting their face trimmed tomorrow?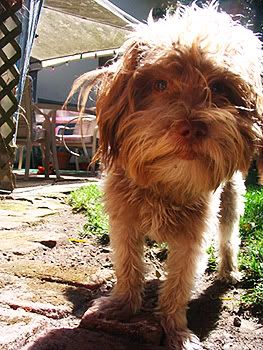 I swear, there are things living in his puppy beard. And the fur above his eyes is so long that most of the time you can't even tell he HAS eyes anymore.

I'm Roxie, and I approve this entry.