I have to update now because Erin says it's been too long.
Erin had her birthday party on Saturday. We first walked to a park near her house and had a piñata-beatingly good time. Then we ran around the kids' play area being asshats and it must have looked strange because I was wearing my costume. It was a murder mystery party! I was a polynesian tribal chief called....Chief Honokaua Wiki Wiki or something like that. I had a pretty grass skirt and a headdress that I had to make myself because it's really fuckin' hard to find good, reasonably priced headdresses these days.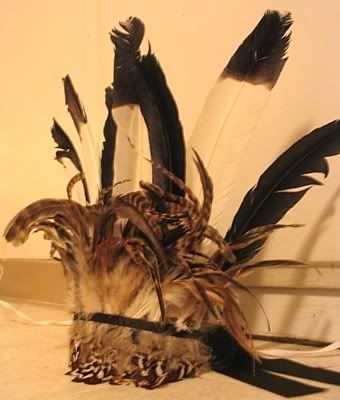 So anyways, I wasn't the murderer but I did have to show everyone my underwear. The end.
Oh, and we watched Cannibal: the Musical at the end of the party.
Good party times.

Erin has too many purses and one day I'm going burn them all.

Aaaaand our country is rotting from the inside out. That is all.

Oh! I never posted any pictures of me from halloween! Does anyone want to see one or two?